Brake pulleys
A crane brake pulley is a metal wheel with a wide rolling surface, which works as part of the brake system of the crane mechanism and serves to hold the shafts of electric motors and gearboxes when the drive is not running.
Serially and to order brake pulleys with a diameter of D = 160, 200, 300, 400, 500, 600 mm, (material - steel 45 (forging)), production time up to 10 working days. If you find it hard to determine which standard size of the brake pulley you need, we will make the necessary calculations and restore the product design.
Own production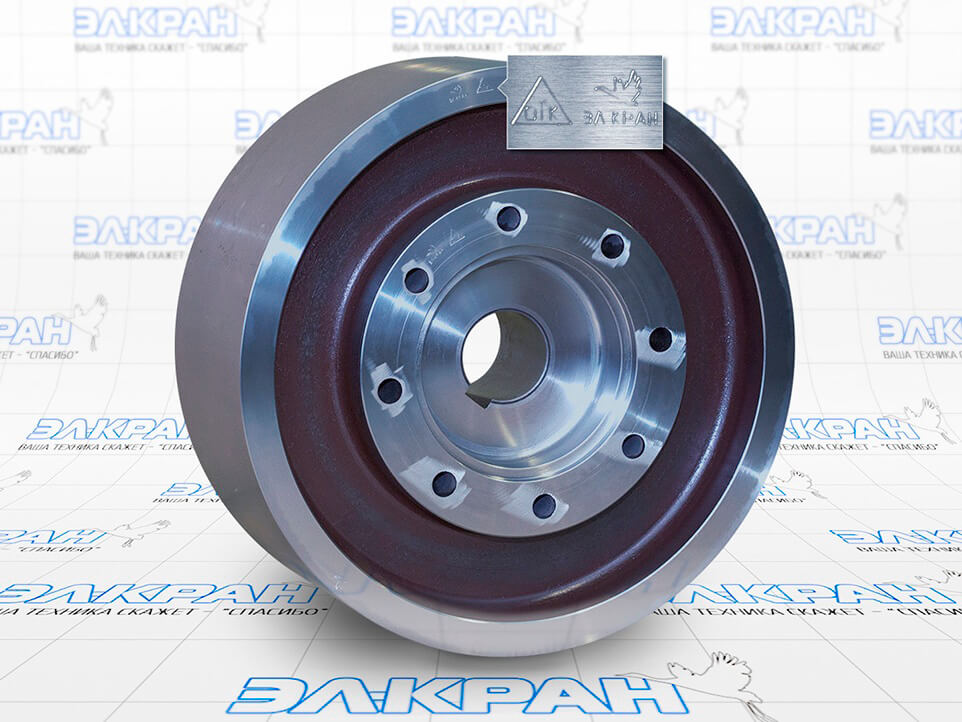 Brake wheel D=500 mm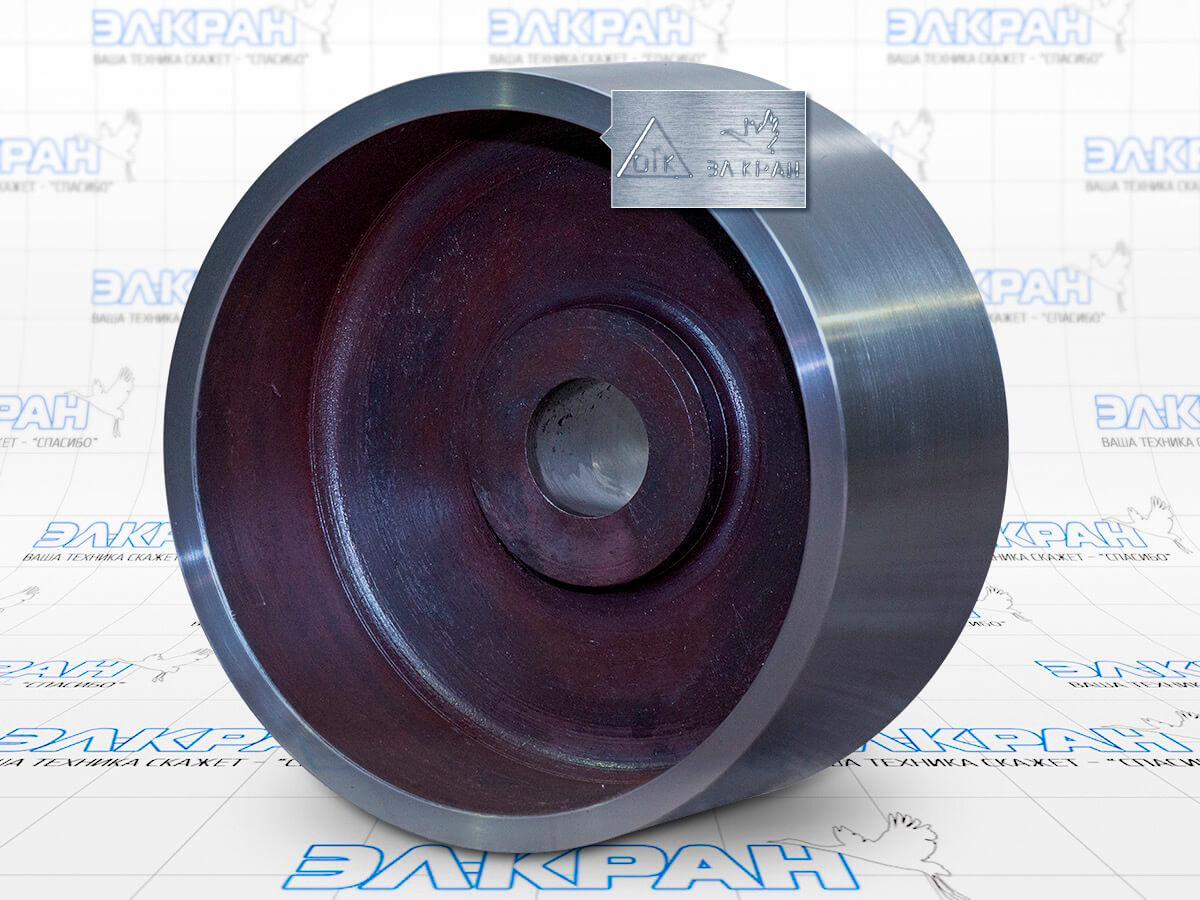 Brake wheel (drum) D=300 mm
When is it necessary to change the brake pulley?
with cracks and breaks on the working and landing surfaces;
when the working surface is worn more than 25% of the initial thickness;
irregularities on the surface of the pulley, the size of which exceeds 0.3 mm;
with a total area of all irregularities on the working surface exceeding 10%.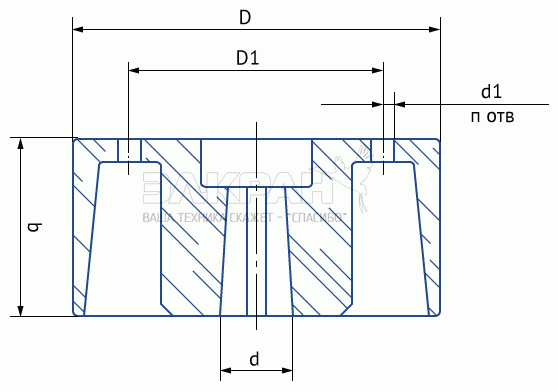 Drawing 19. Brake pulley
b – pulley width,
D – pulley diameter,
D1 – the distance between the mounting holes,
d1 – mounting hole,
d – bore.
Table 19. Overall dimensions of brake pulleys
D,
mm
b,
mm
d1,
mm
d,
mm
MASS,
kg
160
70
by agreement
by agreement
22,0
200
95
by agreement
by agreement
30,0
300
145
by agreement
by agreement
55,0
400
185
by agreement
by agreement
95,0
500
205
by agreement
by agreement
130,0
600
250
by agreement
by agreement
185,0
The brake pulley is being installed between the motor shaft and the gearbox input shaft, or on the back of the gearbox input shaft. Mostly, it is used when working in conjunction with shoe brakes, it is held stationary due to the frictional force that arises from the pressing action of the brake shoes of the brake.
We can guarantee the most comfortable and flexible prices if you decide to buy brake pulleys in our company, since we have our own production. Each product has all the necessary certificates of quality and all the necessary guarantees. Delivery is carried out to any region via the transport companies.
Send link to mail